Meet Reinhard von Nagel, Master of Art
Reinhard von Nagel internationally known harpsichord maker is opening exceptionally the door to his workshop/studio.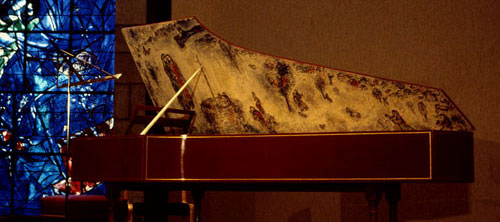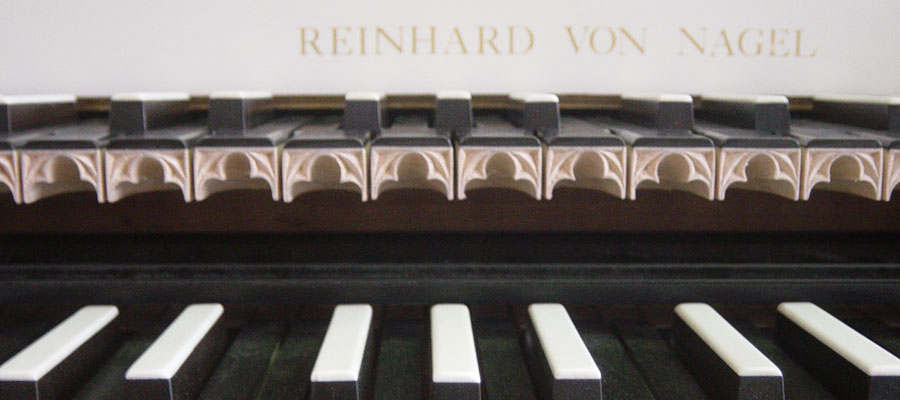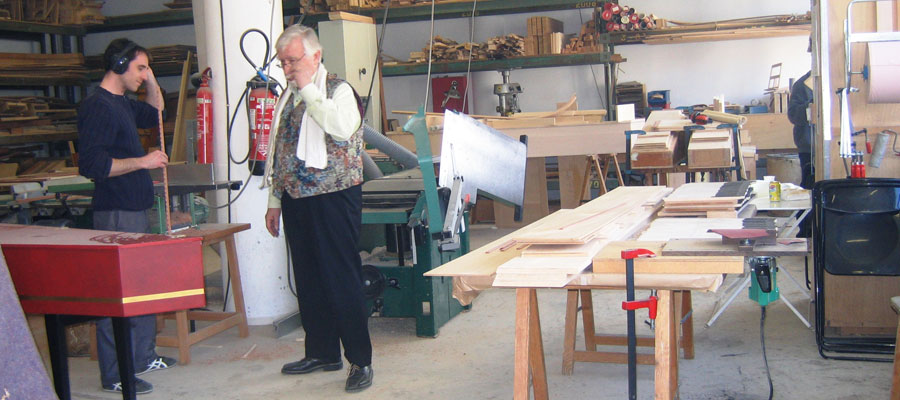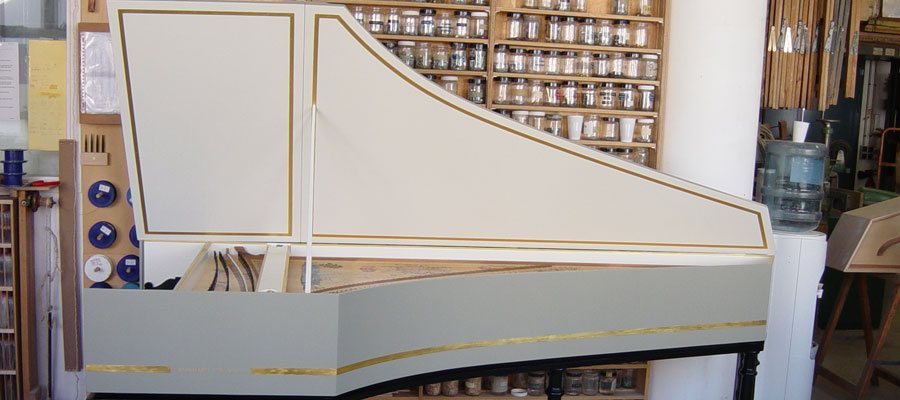 You do not want to leave the studio as Mr Reinhard von Nagel, Master of Art, interests you and teaches you about the harpsichord through âges. He also tells you his meetings with the greatest musicians in his studio.
You can see the manufacture of instruments, smell the fragrance of different species in the composition of harpsichords, stamps hear harpsichords different historical schools. You have the chance to see up close how harpsichords pass from the forest to the concert hall.
Workshop von Nagel is a member of the Grands Ateliers de France.
Harpsichords some of the best known painters owe their celebrity who have decorated:
Marc Chagall in 1980, Jiri Kolar Alechinsky and Olivier Debré in 1986 and in 1990 have combined their engineering expertise Workshop von Nagel.
Practical information
Duration: 2h00
Pickup location: 20 rue Bouvier 75011 PARIS
Size group: From 5 to 15 people maximum
Language (s):
You meet

Reinhard von Nagel
Master of Art, harpsichords Factor
En savoir plus sur Reinhard von Nagel
Booking deadline: 3 days before the workshop date
Minimum number of people for the activity to take place: 5
Mr. von Nagel instruments are present in more than 30 countries around the world: Western Europe, Central and Eastern Europe, Middle East, North and South America, Japan and Australia America. Prestigious orders and humble commands succeed. All are executed with the same seriousness. Some of the most famous harpsichord today honored Workshop von Nagel their trust.
Professionals, students and teachers from Music Schools, Orchestra, Radio Stations and Television come to choose their harpsichords Workshop von Nagel.
At the end of 2003 more than 900 instruments worldwide testify to the activity of the von Nagel Workshop.
Description of the place
20 rue Bouvier 75011 PARIS