MEET A YOUNG DESIGNER TALENT
Get Quentin Chaudat the secrets of his art!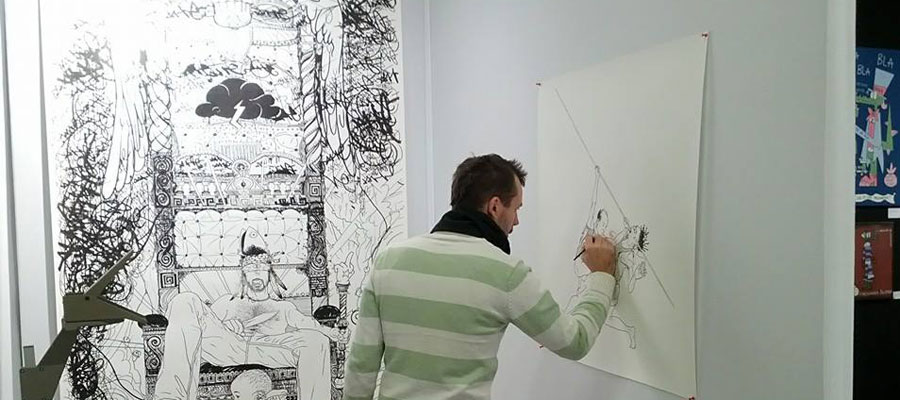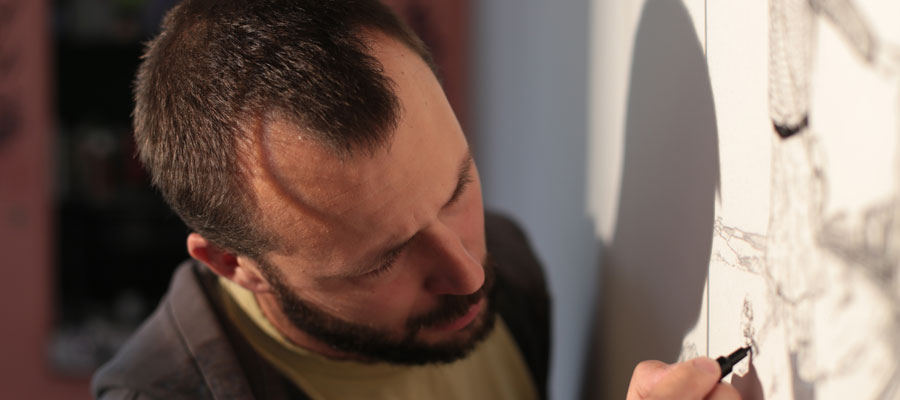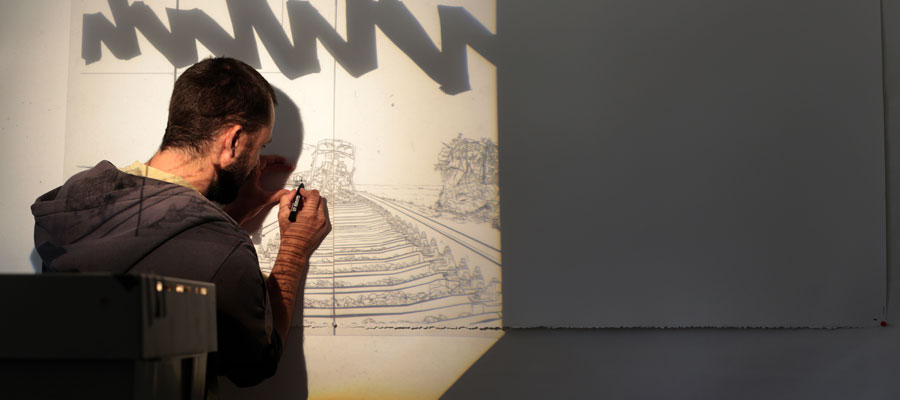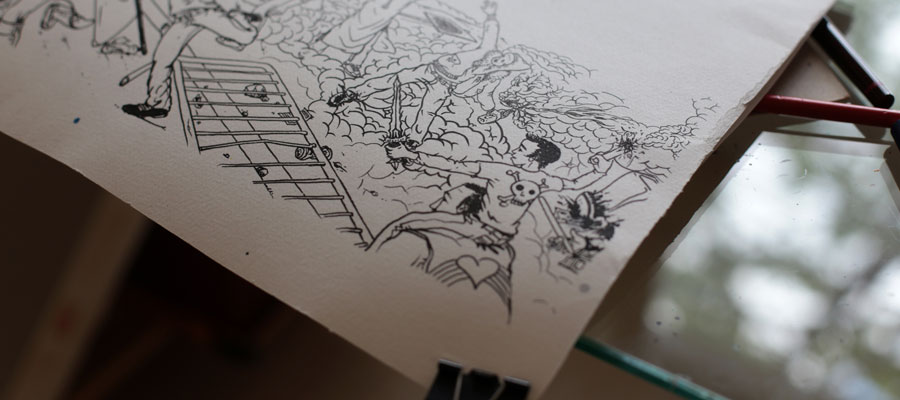 The meeting takes place in a café legendary district of Saint Germain des Prés.
Quentin tells you about his inspirations, his works, Contemporary Drawing. He explains how he captured this moment to transfigure into his world. You start with some good conversation while enjoying a drink and you continue enjoying meeting Quentin drawing that struck in those moments, giving free rein to his imagination.
Practical information
Duration: 1h30
Pickup location: Métro Saint Germain des prés
Size group: From 2 to 10 people maximum
Language (s):

The phone of the artist will be given after booking.

Drinks are not included.
You meet

Quentin Chaudat
Contemporary artist drawing
En savoir plus sur Quentin Chaudat
Booking deadline: 5 days before the workshop date
Minimum number of people for the activity to take place: 2
Quentin defines his work
My main concern is the designer line . What is the center of my work is the polysemy of the line ( and the sake of the plot ) .
The line " trait" which consists of figures or decorative elements. This is the superposition of the ink on paper in an alphabet of linear microwave signs used and reused to make FIGS .
The "line of compositions " that is built as and working with the heap of figures.
Description of the place