An original tour to discover the Bastille quarter, artists' studios tours and artists' meeting
Explore the world of Design and Ballet in one day in Paris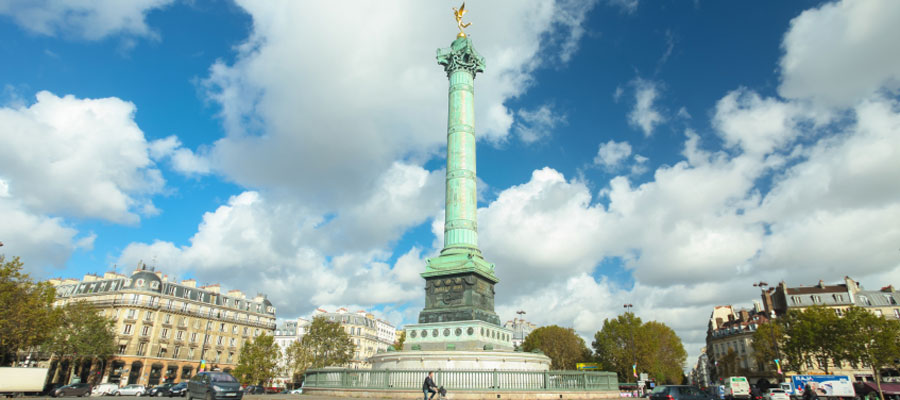 Both experiences are less than 5 minutes walk from each other.
1O am to 11 : 30 am Enter the world of industrial design.
You meet Adam Steiner, an artist-sculptor, designer of contemporary custom made furniture and lamps.
Adam Steiner is opening exceptionally the door to his workshop/studio located in the heart of the Bastille quarter
You will be able to attend and see work in progress of one of Adam's custom made pieces. He will share his inspirations and techniques of authentic metal work combining the functional need to the art object. From the contemporary furniture to the monumental sculptures, each of these unique pieces is handmade using traditional techniques. The visit will end up around a glass at the Atelier's Showroom where there are showcased numerous furniture and sculptures.
Free lunch.
14 pm to 15 :30 pm : Enter the secret world of Ballet.
Ballet lovers will live in this unusual Parisienne output, a unique artistic experience.
You will have the privilege of seeing close up Wayne Byars teach professional dancers.
This experience is not a demonstration but an invitation to see how dancers of all styles, ballet, modern, jazz, cabaret, work with a master teacher. After the class Wayne will be happy to speak with you and answer any questions you might have.
Practical information
Duration: 3h00
Pickup location: 39 rue de Charonne 75011 Paris at 10 am and 5, passage des Taillandiers 75011 Paris at 14 pm
Size group: From 1 to 5 people maximum
Language (s):

Lunch is not included in the price
Booking deadline: 1 day before the workshop date
Minimum number of people for the activity to take place: 1
Description of the place
The Bastille is a lively and renowned quarter for its artists' studios
The dance studio and workshop of designer are at the heart of the Bastille
Studio dance: 5, passage des Taillandiers 75011 Paris, metro Bastille
The studio of designer Adam Steiner: 39 rue de Charonne 75011 Paris