Take Drum lessons with Claus Hessler
is currently one of the most in demand drum coaches
Claus Hessler is currently one of the most in demand drum coaches and clinicians.
About
Claus Hessler
In addition to his teaching and playing activities he is also contributing articles and columns to the German drum magazine "drums & percussion", Australia's "Drumscene" and from Fall 2010 also for "Modern Drummer". His first and long awaited educational book "Open Handed Playing Vol. I" (co-written with Dom Famularo and including a foreword by Billy Cobham) has been released worldwide with Alfred Publishing and earned international recognition including a 4-star review in the "Modern Drummer". Beginning of 2010 will see another release in Germany with "Daily Drumset Workout" while Volume II of "Open Handes Playing Vol. II" is likely to be released spring 2011. Other future book projects include taking care of Jim Chapin's idea about collapsed rudiments and a rudimental playalong project with alternate versions of traditional fife and drum tunes.
Besides the wide stylistic range of his playing Claus' unique and individual style of drumming comes as a mixture of stunning technical skills, open handed playing and ostinato work that never gets into being "just drums". His teaching activities include the University for Music and Performing Arts in Frankfurt as well as maintaining a busy schedule of clinics and private teaching.
As the first German respectively European drumset artist he was also invited to the "Drummer's Collective" (New York) and the University of Performing Arts / Ju Percussion Foundation in Taipei (Taiwan). His workshops and clinics are known for a unique mixture of education and displaying his unique musical and drumistic skills likewise. Claus endorses SABIAN cymbals, VIC FIRTH sticks, MAPEX drums and EVANS drumheads.
I hardly know anyone who is closer to the real Moeller than Claus Hessler ...".
-Jim Chapin, 2006
In fact the heritage of this omnipresent technique; named after Chapin's mentor, could hardly be in better hands, especially if the legend himself - who passed away in 2009 - puts out a quote like this. It seems there is quite a number of people who see Claus already as the legitimate successor of his technical mentor Chapin. Jim's son Tom after the performance with his brothers and Claus at the "Tribute to Jim Chapin" in New York: "My father always spoke so highly of Claus, his dedication and technique. He thought Claus was great!"
Other experiences with% s that may interest you
ATTEND A MASTER CLASS BATTERY GIVEN BY CLAUS HESSLER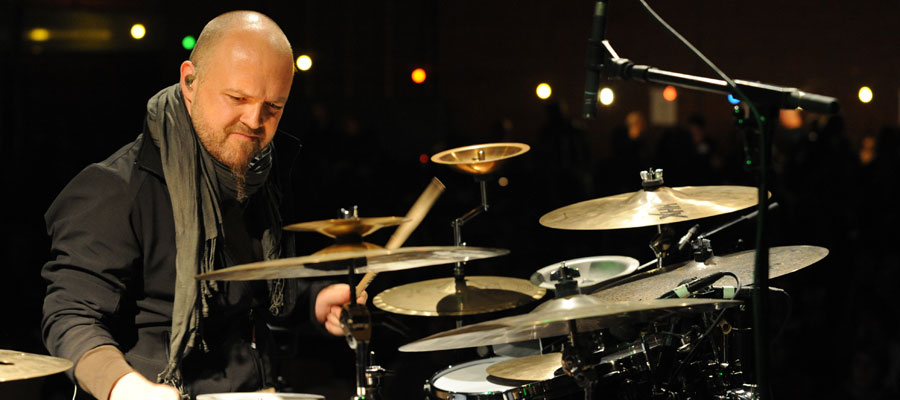 Duration: 2h00 Language (s) :

You have the privilege to attend the master class Claus Hesseler who made an outstanding stop in paris
Discover this Paris Tour