Unusuals things to do in Paris,shopping,fashion creators,designers
Eaj
Eaj is a Fashion designer Street Art
About
Eaj créateur de Mood of Jetlag
aVisual artist originally from Bagneux near Paris, this is at an early age qu'Eaj is attracted by the drawing.
At 14 he discovered graffiti and learn the codes and techniques of this world then gradually being integrated. At this time, it is essential for him to ask his name, put his mark, leave his mark in appropriating all kinds of urban surfaces. He then returns to drawing and painting.
Aerosols and markers remain tools he likes but his pieces mix many other techniques and are an opportunity for him to test new processes constantly.
It looks like this:
"I am painter and although often called me" graffiti "or" tagger "graffiti is a way for me to express and not an end in itself."
"This universe appears in my work and in my speech because it is part of me and things that have shaped my respect, as well as my outlook on life, music, my emotions, my environment or my experience. Being graffiti is thus ultimately one of my many influences and not the heart of my work. "
"I paint a pair of shoes as I paint a canvas and this is what I want to express with this concept, I sometimes make more pairs with a chromatic scale and a type similar patterns in the manner of a diptych or triptych work ".
Other experiences with% s that may interest you
DISCOVER AN ARTIST BETWEEN FASHION AND STREET ART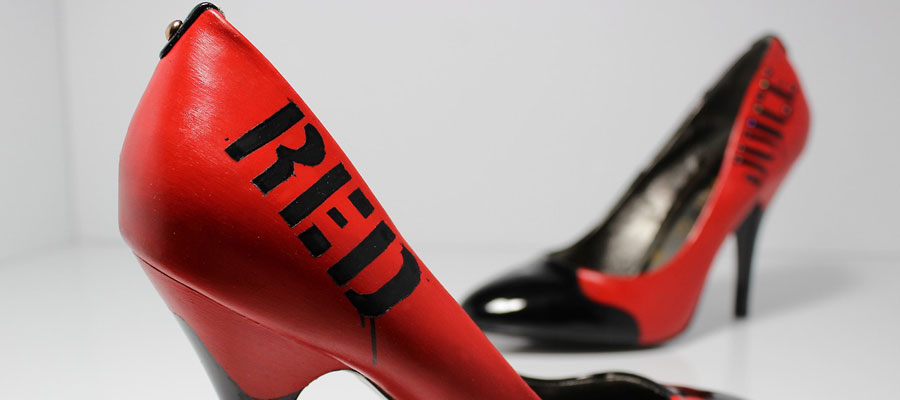 Duration: 1h00 Language (s) :


Mood of Jetlag proposes a series of urban works made on heels
Discover this Paris Tour